Welcome message

Australian Embassy in Athens on Facebook

Australian Ambassador to Greece on Twitter
Welcome to the website of the Australian Embassy in Greece. Here you will find information on how to contact us, advice on the range of consular services available to Australian citizens, and information on visa and citizenship arrangements. There are links to sites where you can obtain information about social security and pension payments, trade and investment advice, and find general information about Australia.

If you wish to learn more about Australian foreign and trade policy, or our bilateral relationships with Greece, Bulgaria and Romania, to which the Embassy is accredited, I encourage you to explore our Department of Foreign Affairs and Trade website: www.dfat.gov.au. If you are an Australian citizen planning to travel overseas I encourage you to check our website.
Announcements
Relocation of the Embassy – September 2018
The Australian Embassy in Athens has relocated to the below address:
5 Hatziyianni Mexi Street, Level 2
11528 Athens
See the new location of the Embassy here .
Appointments required for Passport and Notarial Services
Clients requiring passport or notarial services (such as witnessing a document) at the Embassy in Athens must first make an appointment here.
Clients requiring information about Australian citizenship or visas for Australia cannot make appointments to come to the Embassy and should visit http://www.homeaffairs.gov.au/ .
Visa, Citizenship or Customs enquiries - New contact details
The Australian Government Department of Home Affairs Europe Service Centre phone numbers are no longer in operation. Home Affairs have a new Global Service Centre (GSC) providing longer opening hours and shorter wait times. To speak with an officer from the Department of Home Affairs, you will need to call: +61 2 6196 0196 from 9am - 5pm local time on weekdays. For more information visit Home Affairs website or The Australian High Commission websites.
Changes to Passport and Notarial Services fees
Passport fees and fees for notarial services increased on 1 January 2018 in line with annual CPI indexation.
Please check the revised lists of fees for further details.
What's New
Battle of Crete Commemorations – Crete, 15-20 May 2018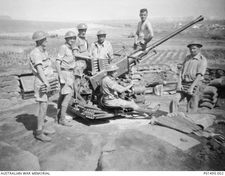 Battle of Crete commemorations will be held in the regions of Rethymno and Chania from 15 to 20 May: an opportunity to honour the memory of the Australian service personnel who fought to help defend Crete during WWII. See programme here (pdf).
ANZAC Day Commemoration 2018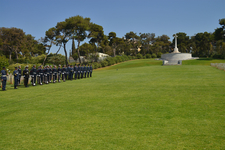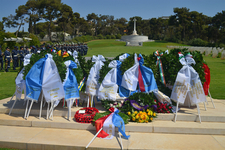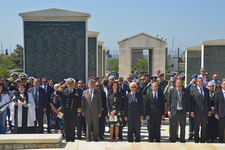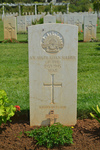 Australians and New Zealanders in Athens were joined by Greek officials and representatives of other countries yesterday to mark #AnzacDay2018 at the Phaleron Commonweatlh War Cemetery. Thank you to all those who joined us in remembering Australian servicemen and women who lost their lives during wartime.
Country Specific Travel Advice