What's New - Νέα
Battle of Crete Commemorations – Crete, 15-20 May 2018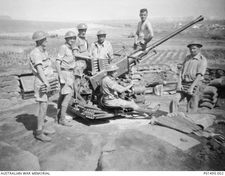 Battle of Crete commemorations will be held in the regions of Rethymno and Chania from 15 to 20 May: an opportunity to honour the memory of the Australian service personnel who fought to help defend Crete during WWII. See programme here (pdf).


ANZAC Day Commemoration 2018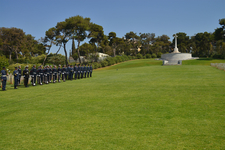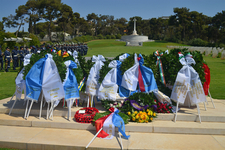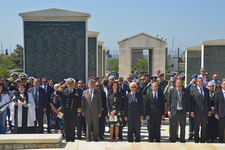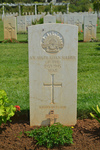 Australians and New Zealanders in Athens were joined by Greek officials and representatives of other countries yesterday to mark #AnzacDay2018 at the Phaleron Commonweatlh War Cemetery. Thank you to all those who joined us in remembering Australian servicemen and women who lost their lives during wartime.
ANZAC Day Commemoration in Athens

The Australian Embassy in Athens hosted the annual Anzac Day commemoration on Tuesday 25 April at 11:00 am at the Phaleron Commonwealth War Cemetery.
Anzac Day is an important occasion to honour the sacrifice and courage of the original Anzacs and of all our servicemen and women who have given their lives in times of war.
The commemoration was attended by the Minister for National Defence of the Hellenic Republic, the Chief of the Hellenic National Defence General Staff and Ambassadors and Deputy Heads of Mission of 15 countries as well as students from both the St Lawrence College in Athens and the first junior High School of Voula.
The service was attended by more than 100 people, among them Australians and New Zealanders based in Greece and others who travelled from home to honour the courage and sacrifice of our servicemen and women.
Greek special needs students celebrate their work with Australian Ambassador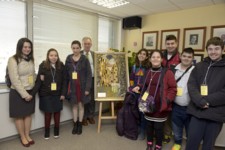 (Media Release in English) (Media Release in Greek)
INTERNATIONAL DAY OF THE GIRL CHILD 2016